Every one of us occasionally needs assistance to navigate problems and emotional turmoil without being immobilized or overpowered by a sense of powerlessness.
DISHA program leads to improved stress management, and interpersonal relations, enhance self-confidence and motivation, and overcome anxiety among the students, parents, and employees as well, through Group Assistance and One-on-One Assistance Program.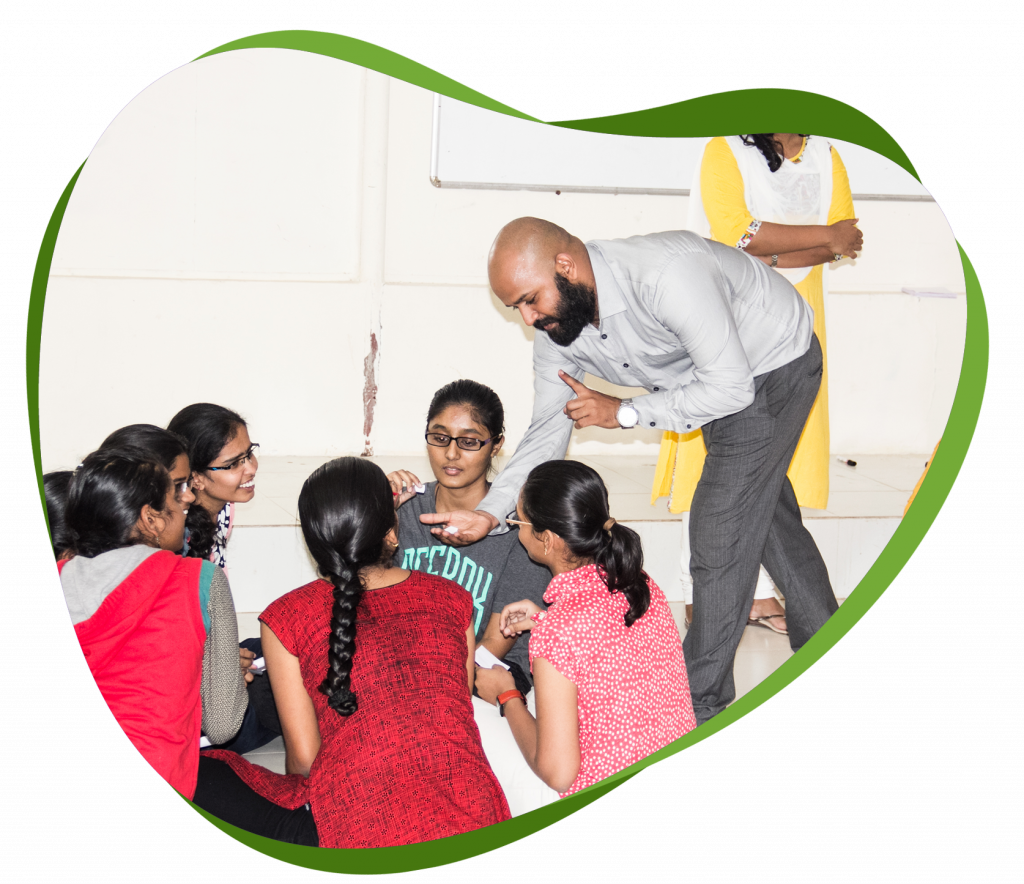 Group sessions are designed to help participants develop their emotional strengths, grow in self-reliance, and confidence, and ultimately achieve good mental health.
It helps to learn how to deal with difficult circumstances, feel more in control of our lives, and manage our situations more successfully.
We conduct activity-based programs, to help the participants gain a better knowledge of their own emotional wellbeing.
PERSONAL ASSISTANCE PROGRAM
The personal assistance program includes one-on-one sessions, in which our psychologists help the individual identify the troubling scenario and to develop the necessary understanding to comprehend the underlying issues.
The Development Coaches of DISHA use expressive modalities during the counselling sessions to assist in characterizing the issue in a way that will enable one to come up with efficient coping mechanisms.
We conduct activity-based programs, to help the participants gain a better knowledge of their own emotional wellbeing.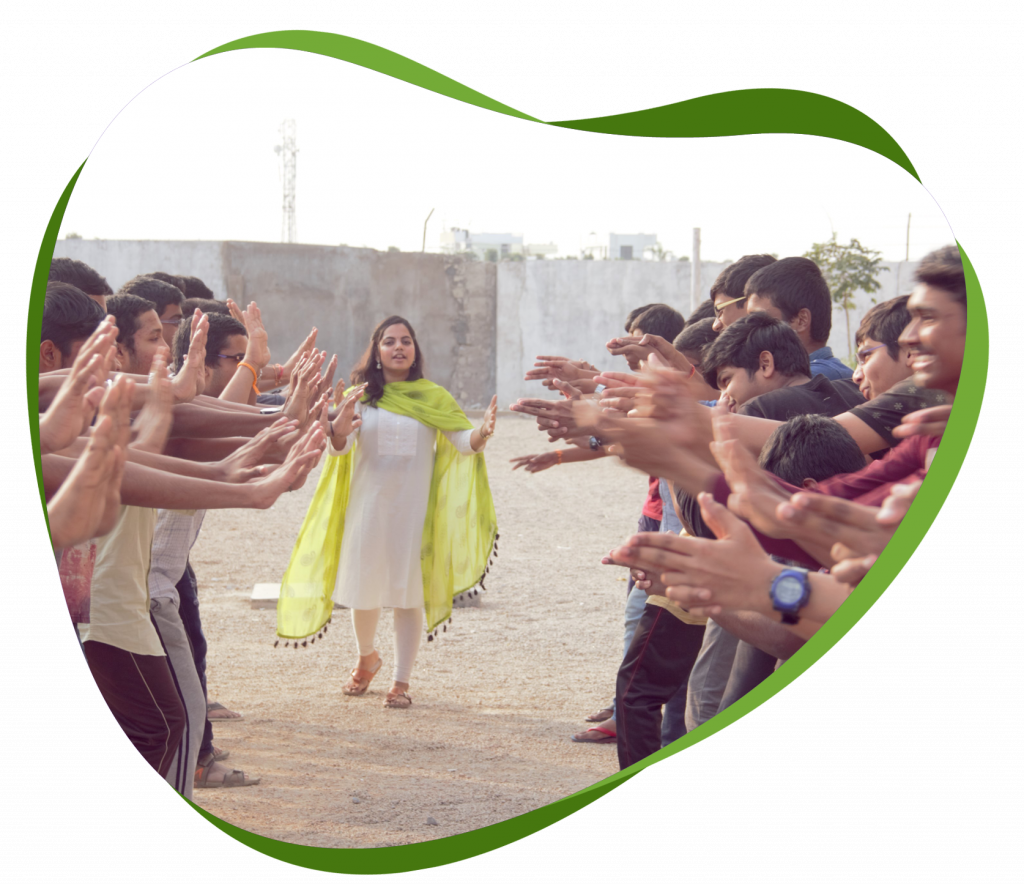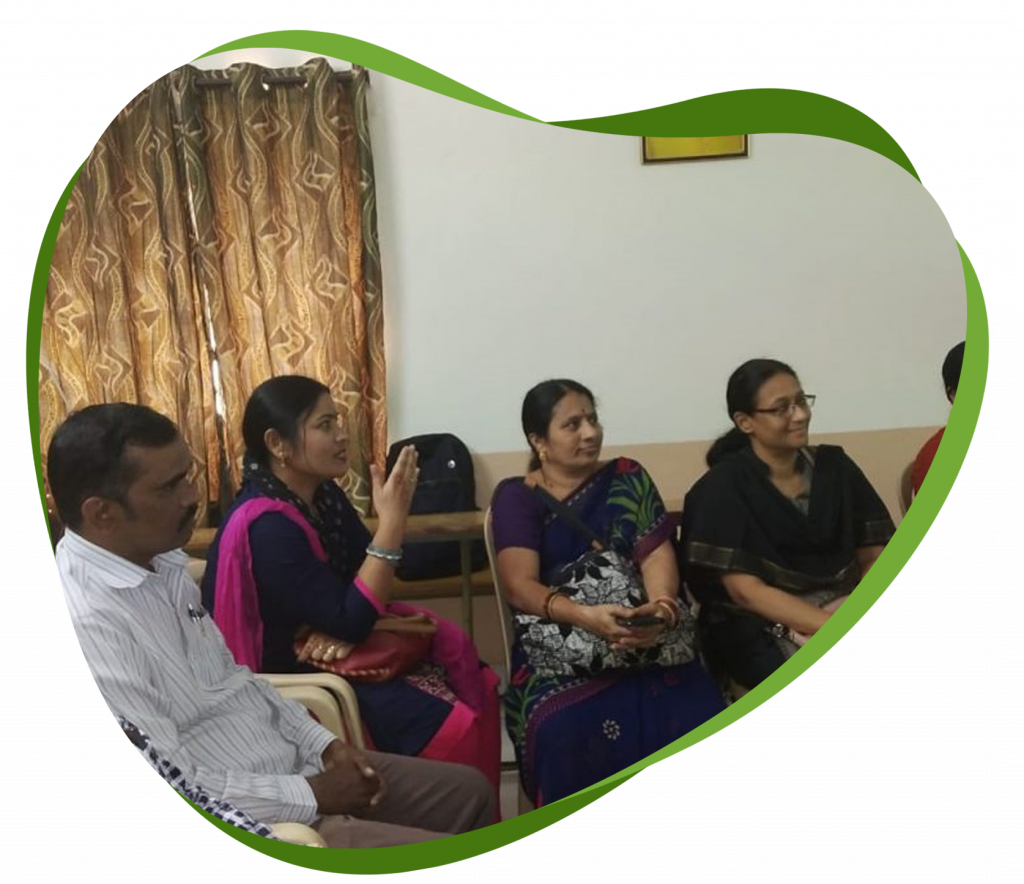 PARENT ASSISTANCE PROGRAM
Being a parent is a rewarding but extremely challenging and at times daunting process since every choice a parent makes is based on what is best for their child.
How often have you heard yourself say, "I am making this choice because it is best for my child."? Raising a child is a significant responsibility and not always a bed of roses.
The parent assistance program is a service that seeks to give parents the necessary tools, direction, knowledge, and support in an objective, healthy manner without making them concerned about being judged. Parents who receive assistance are better able to care for their families, particularly their children.
TEACHERS/STAFF ASSISTANCE PROGRAM
For assistance following a workplace event or difficulties relating to personal circumstances, one can turn to the Staff Assistance Program.
The DISHA staff counselling program regardless of age, sex, sexual orientation, gender identity, or religious affiliation believes that co-workers should feel safe seeking help.
A healthy work-life balance is crucial for long-term health, happiness, and contentment. With the stresses of daily life brought on by busy schedules, this can occasionally be challenging to attain, much alone sustain.
The DISHA program provides assistance and guidance to staff by offering the necessary knowledge, training, and support to improve both the students' and their own mental and physical well-being.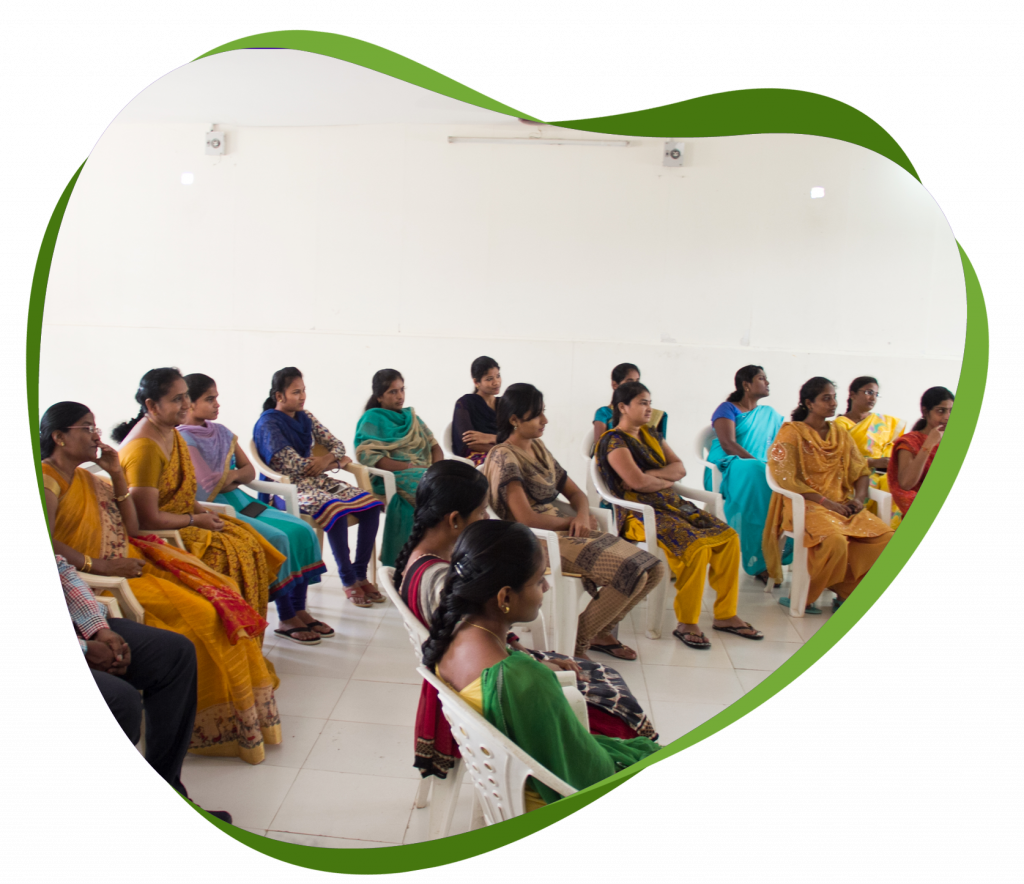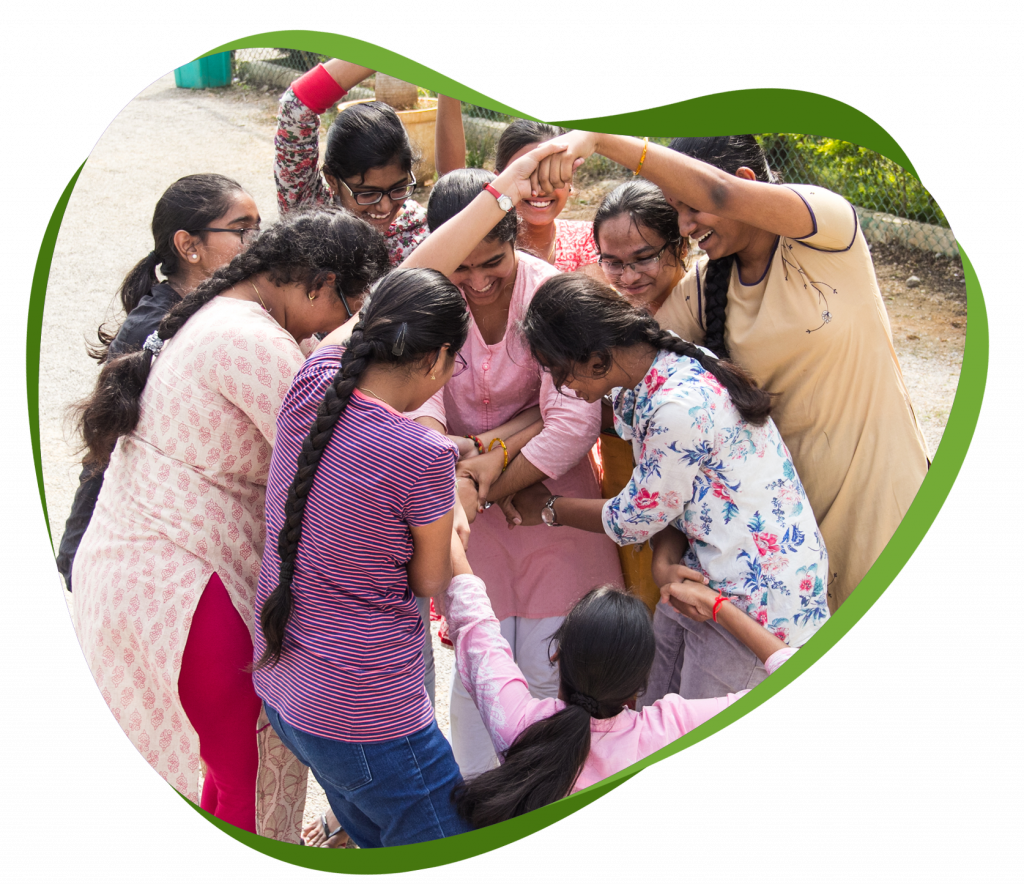 EMPLOYEE WELLNESS ASSISTANCE
A comprehensive Employee Wellbeing and Assistance Program is provided by DISHA to safeguard and encourage each employee's emotional well-being as well as to promote organizational growth and productivity.
To ensure that every employee receives the advantages and so justifies the expenditure, we have added several cutting-edge well-being initiatives to assist every employee who needs an ear to hear and understand.
EMPLOYEE EMOTIONAL SUPPORT
Employees often tend to be in stress, anxious, and pressurized due to work or the environment, here at DISHA, the counsellors provide support and encourage you to get better with your mental health and well-being.
Services such as tele-counselling, email, face-to-face counselling, and group counselling are provided to individuals or companies to aid emotional well-being.
EMPLOYEE WELLNESS PROGRAMS
To assist employees in managing their stress, we also provide mental health crisis management services, fascinating onsite mental health workshops, and digital initiatives.
DISHA is a program that tries to understand the emotional state of the employee and the employer and offer help accordingly.